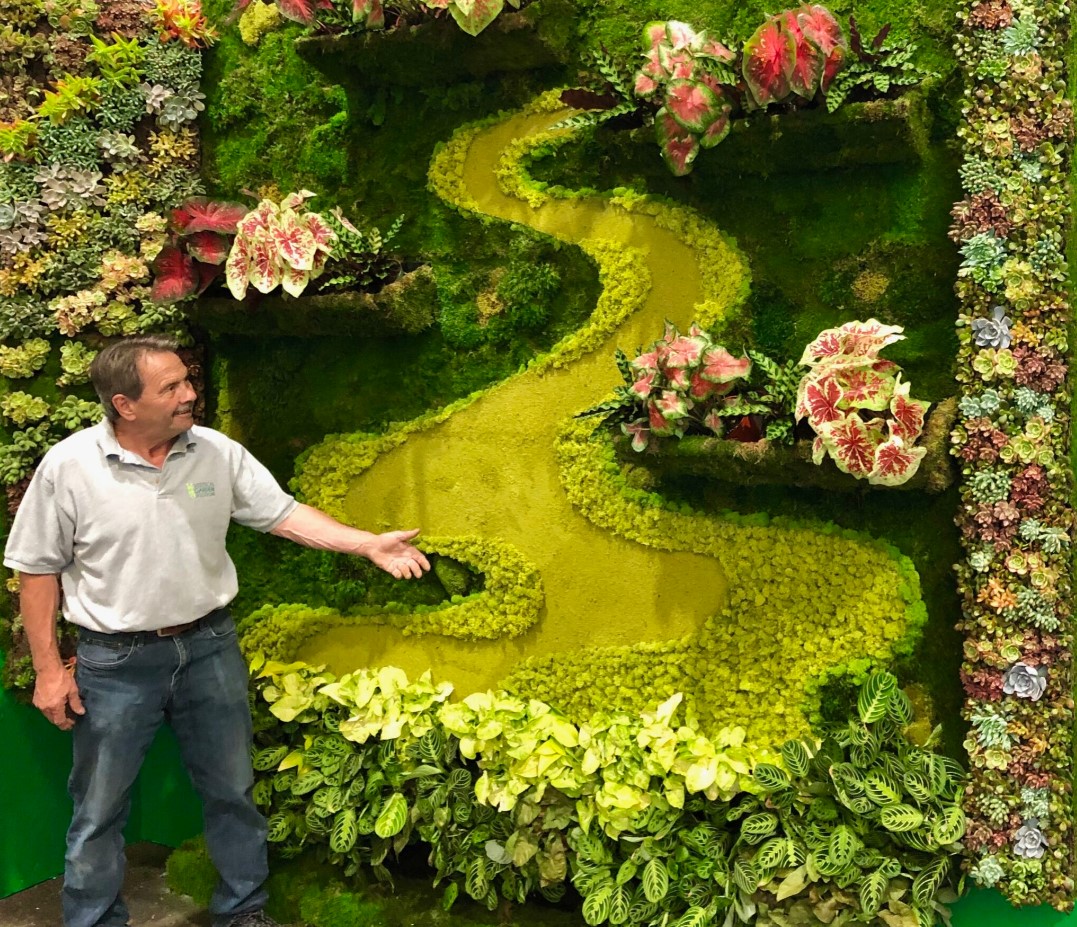 With over 15 years of experience combined in creating and installing living walls, we have re-established our roots and have branched out to new horizons. Vertical Garden Solutions was founded in 2009 by CEO Georges Fortier in San Diego, has installed vertical gardens all over California and has also shipped moss art nationwide. With extensive experience gardening with a vast array of living wall systems, working with different plant environments, and developing ideas with skilled contractors and designers, Georges has created a strong network of a vertical garden team that can create the living wall of your dreams.
Who We Are & What We Do
We are vertical gardeners who are passionate about sustainability, while creating beautiful and healthy environments in all types of spaces and living atmospheres. We want to fulfill your garden visions and can create living walls in a variety of plant based mediums while  accommodating all different types of atmospheres from custom fine art residential pieces, to commercial office logos, or just adding some natural lush greenery to your environment.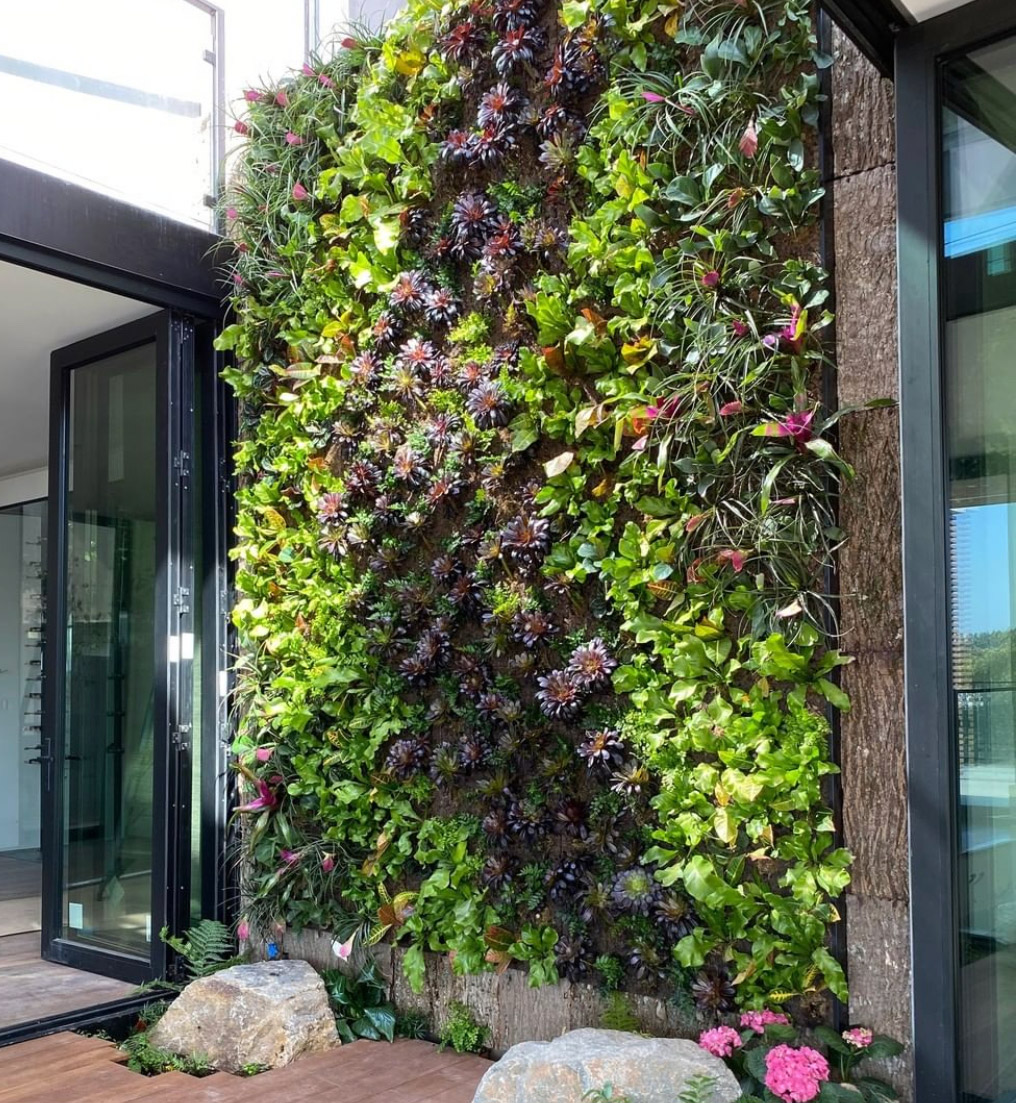 Different Types of Living Walls We Offer
With a passion for working with plants and enhancing atmospheres, Vertical Garden Solutions is here to accommodate living walls and plant arrangements to any type of environment in a wide
of styles. We utilize several sustainable living wall systems like Cortica Gardens made from natural cork and recycled materials as well as custom in house fabricated vertical garden systems.
Creating a Greener World one Vertical Garden at a Time
With the state of climate change and air quality(especially in urban dense environments) becoming a rapidly increasing issue in the current state of the world, every garden we plant can make a difference. Numerous studies have shown that gardens can not only reduce anxiety, help with stress response, increase work productivity, and even reduce crime in public areas. Vertical gardens are a space efficient way to have plants that can improve health and healing along with purifying the air while providing beautiful, lush decor to your atmosphere.
We Are Always Willing to Branch Out & Go Out on a Limb
Sky's the limit it comes to designing your vertical garden vision! We love coming up with garden solutions for all styles, spaces, and budgets. We are always willing to work with our clients to fulfill their needs, and will follow through with concepts from idea to installation. We strive to deliver our vertical garden services with quality, craftsmanship, and making sure our plants thrive in the all of projects we create.
Vertical Garden Solutions for Different All Types of Living Walls:
-Exterior Living Walls with Succulents/Native Plants of the Region
-Interior Living Walls with Indoor/Tropicals Plants suitable for low light environments
-Preserved Moss & Foliage Walls with Custom Fine Art/Commercial Logo Design
-Combination of Live Plants with Preserved Moss Art & Foliage