Vertical Gardens in San Diego, CA
Designing spaces for a more sustainable future.
At Vertical Garden Solutions, we create custom living walls and moss walls with the highest level of craftsmanship and customer service. We specialize in designing and installing stunning vertical gardens and native plant landscapes. We can also provide vertical garden rentals for your next event or gathering. We take pride in our attention to detail and personalized approach to every project, ensuring that each design complements your space and enhances your décor.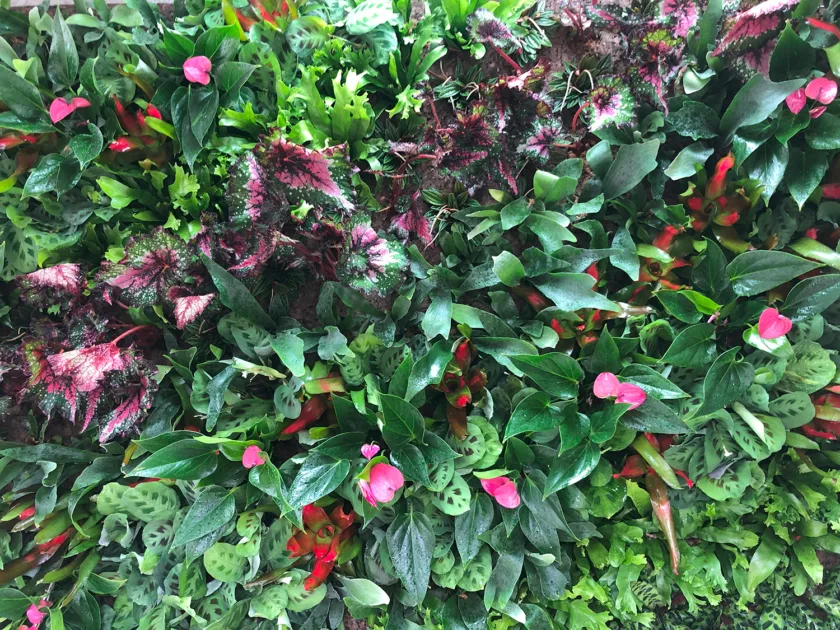 Bringing life to the built environment, one living wall at a time.
Our mission is to enhance the built environment by integrating plants into every aspect of human development in architectural design, interior spaces, and urban landscapes. Through our innovative solutions, we strive to create healthier, more sustainable, and aesthetically inspiring spaces that harmoniously blend nature's biodiversity with our urban environment through our unique offering of vertical garden and landscape solutions.
Our commitment goes beyond aesthetics; we are dedicated to fostering sustainable and long-lasting connections between nature and urban spaces that enhances our ability to live, work and feel. Serving both business and residential clients, our vision is to transform Southern California's interior and exterior spaces into productive and beneficial havens that enhance well being, further sustainability initiatives and boost biodiversity.

Vertical Gardens Solutions has always prioritized customer satisfaction as its primary focus. We offer expert design services, living wall maintenance, and event rentals ensuring that every aspect of your vertical garden is meticulously planned and executed.